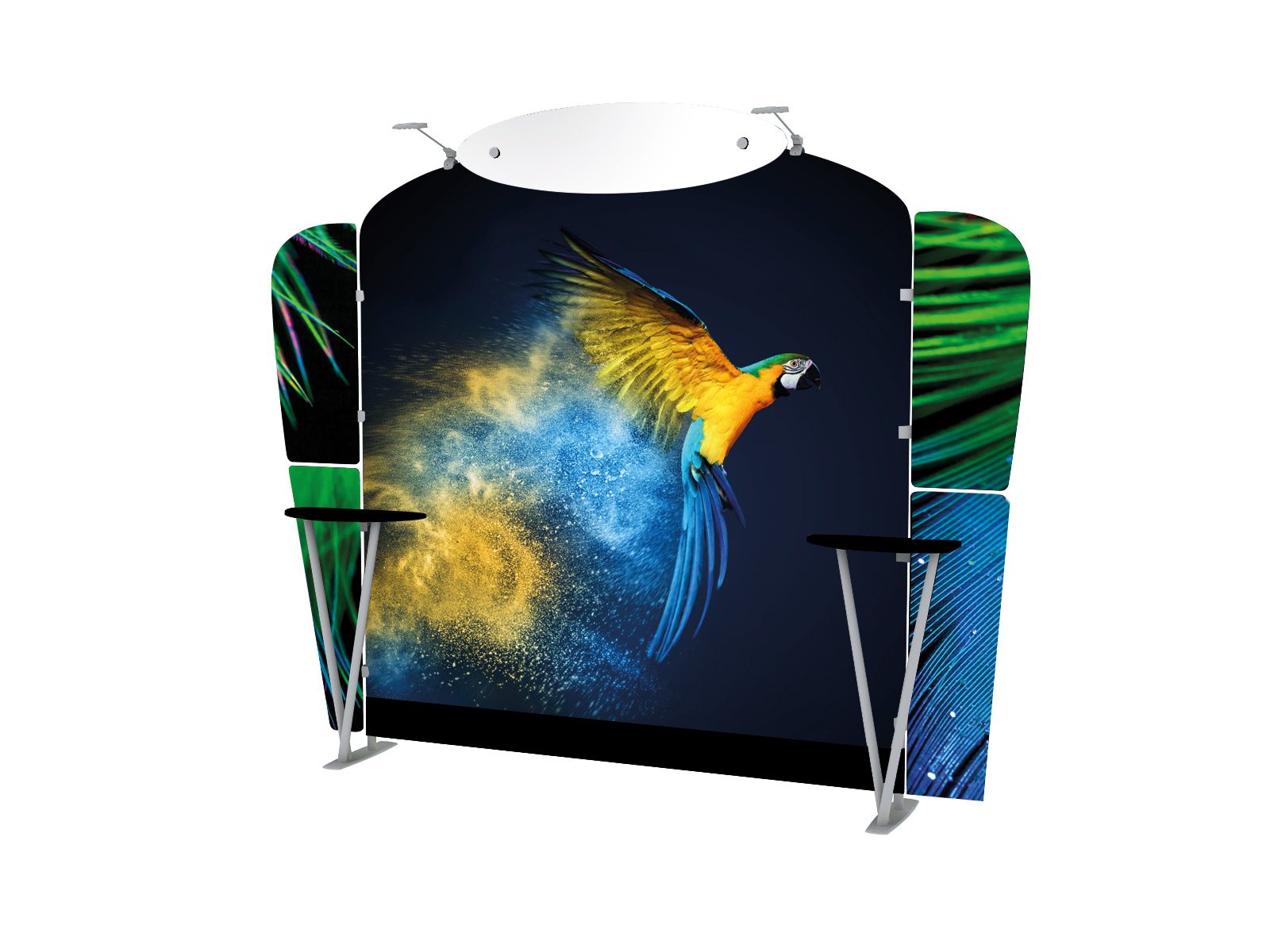 TEXstyle Expo Q3010
The TEXstyle Expo range is ideal for the professional exhibitor and makes an impressive backdrop for trade shows, meetings and retail applications. Designed to be interactive, the Expo Q3010 creates an inviting environment for customers. A large central panel is flanked by curved acrylic side fins, which clip on easily and can be adjusted to create additional privacy. An oval top header puts your brand or company name front and centre while the twin shelf pods offer the ideal platform for displaying goods and marketing collateral, or to use as a writing surface.
Optional LED lights further add to the visual and practical appeal of this impressive system, which boasts simple tool-free assembly and folds down into portable sections for ease of transportation.
need for specialist knowledge or tools.
---
---